The Ground of floor of our tropical Beach Hotel Praia do Forte Porto da Lua offers direct access to the beach area.
All rooms have king-sized beds, solar and heatpump powered showers, TV, Telephone with direct dialling for national and international calls, minibar, electronic controlled safe, air-conditioning and or ventilators and a room service until 11 p.m.
On the ground floor of our Beach Hotel Praia do Forte you will have direct access to the tropical beach area and you will feel like you are in your own beach house.
Room size: Apartment 29m², Balcony with direct access to beach 6 m², total private area: 35m².
Tamanho: Apartamento 29m², varanda 6m², área disponível 35m².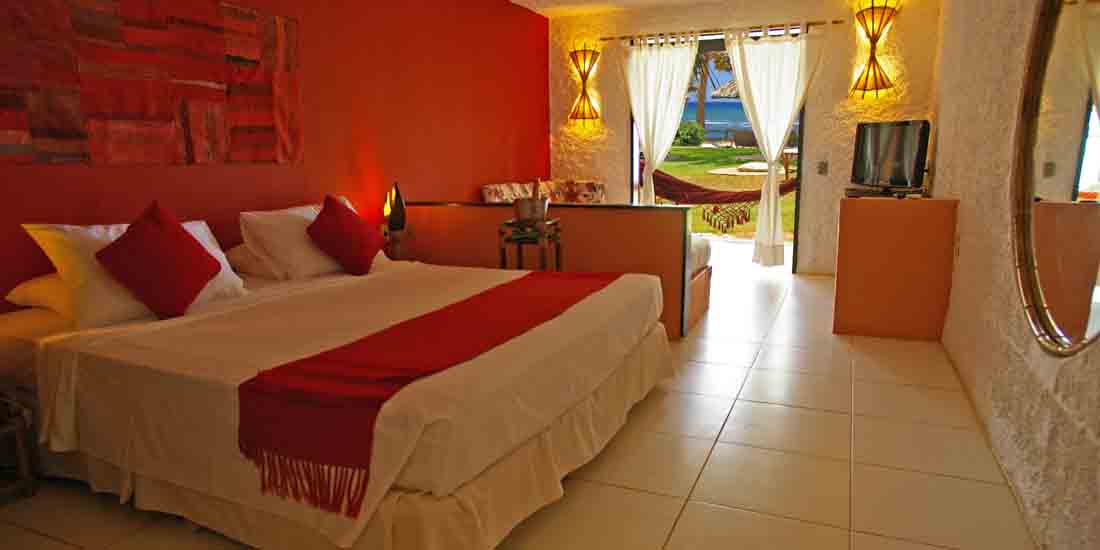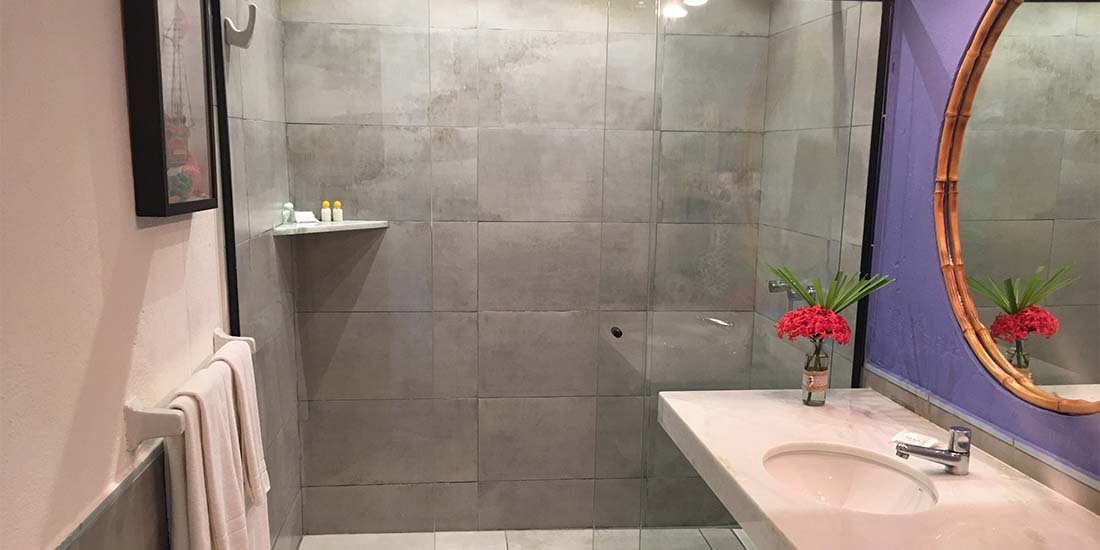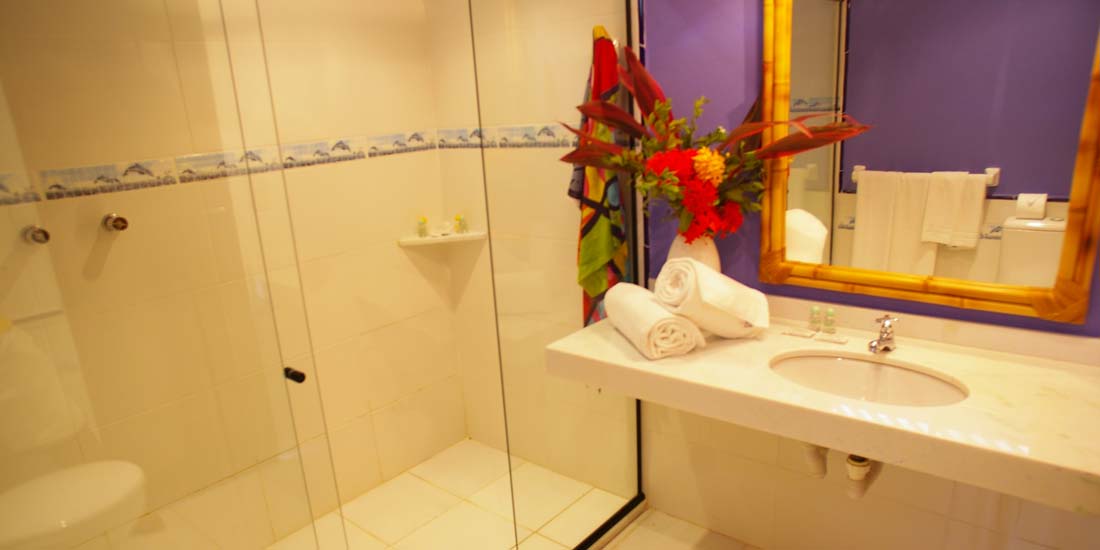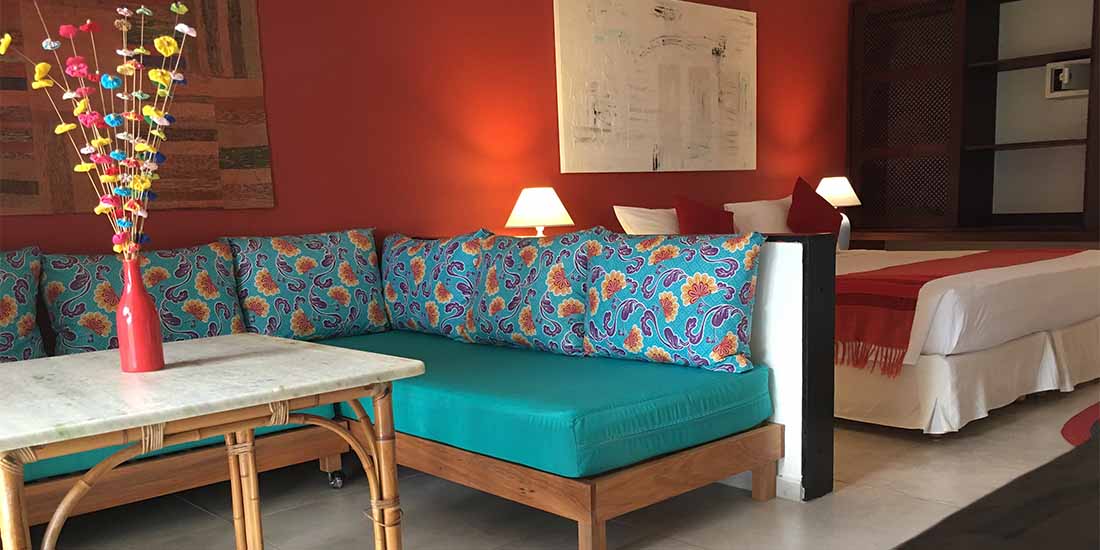 Room or apartment?
In Brazilian language, an apartment is a room which has its own bath room, separated by a door. Unlike like in the Anglo sax countries, an "Apartment" in Brasil has no kitchen corner. Throughout this site, we in our Porto da Lua Beach Hotel Praia do Forte will use the Brazilian term "Apartment", and you will book either an apartment or a suite. Their will no kitchen corner, but we have a comfortable restaurant with an exquisite cuisine for you, and if you prefer to dine in your room, we offer room service for your convenience. Unlike in some American Hotels, bringing your own food to your Hotel room is normally not allowed in Brasil, and it is also forbidden in our nice Beach Hotel Praia do Forte. One more hint: If you will check on your dictionary you will find under the word "room" the translation quarto. In Brasil, a quarto means a simple room with no bathroom. So if during your Brasil travel you book a quarto, be aware that you might get something under your standard.
In our English communication of our Porto da Lua Beach Hotel Praia do Forte we use the term "room" and "apartment" as synonyms. You will get a nice room with separated bathroom or a suite, of course also with a large detached bathroom.